Choosing the Right Online Poker Platform
Selecting the right online poker platform is a critical decision for anyone seeking to engage in the world of online poker. It sets the stage for your entire poker experience and significantly impacts your ability to succeed and enjoy the game. This comprehensive analysis delves into the key factors and considerations when choosing the right online poker platform.
Game Variety:
A critical factor in platform selection is the variety of games offered. Different players have different preferences, and a platform that provides a wide range of poker variations, such as Texas Hold'em, Omaha, Stud, and more, allows players to explore and find the games that resonate with their style and skills.
User-Friendly Interface:
The user interface is the gateway to your poker experience. An intuitive and user-friendly interface enhances gameplay, making it easier to navigate, manage your bankroll, and focus on the game itself. Look for platforms with clear graphics, customizable settings, and a smooth, responsive interface.
Security and Fair Play:
Security is paramount in online poker. Reputable platforms prioritize the safety of their players. Key indicators of a secure platform include certifications, encryption, and the use of random number generators (RNGs) to ensure fair play. Players should feel confident that their funds and personal information are protected.
Promotions and Bonuses:
Promotions and bonuses can significantly impact your bankroll and overall poker experience. Many platforms offer enticing bonuses to attract and retain players. These can include welcome bonuses, deposit bonuses, and loyalty rewards. It's essential to consider these offers and choose a platform that aligns with your bonus preferences.
Reputation and Trustworthiness:
Reputation matters in the online poker world. Seek platforms with a solid reputation and a history of fair and responsible gaming. Player reviews, ratings, and recommendations can be valuable sources of information when assessing a platform's trustworthiness.
Community and Player Base:
A vibrant poker community and a healthy player base contribute to a more enjoyable experience. Look for platforms that host active communities, forums, and tournaments, as these elements enhance your engagement and opportunities for social interaction.
Compatibility and Accessibility:
Consider the platform's compatibility with your devices and operating systems. Ensure that the platform is accessible and provides a seamless experience whether you're using a desktop, laptop, or mobile device.
Customer Support:
A responsive and helpful customer support team is invaluable, especially when you encounter issues or have questions. Assess the availability and responsiveness of customer support channels before committing to a platform.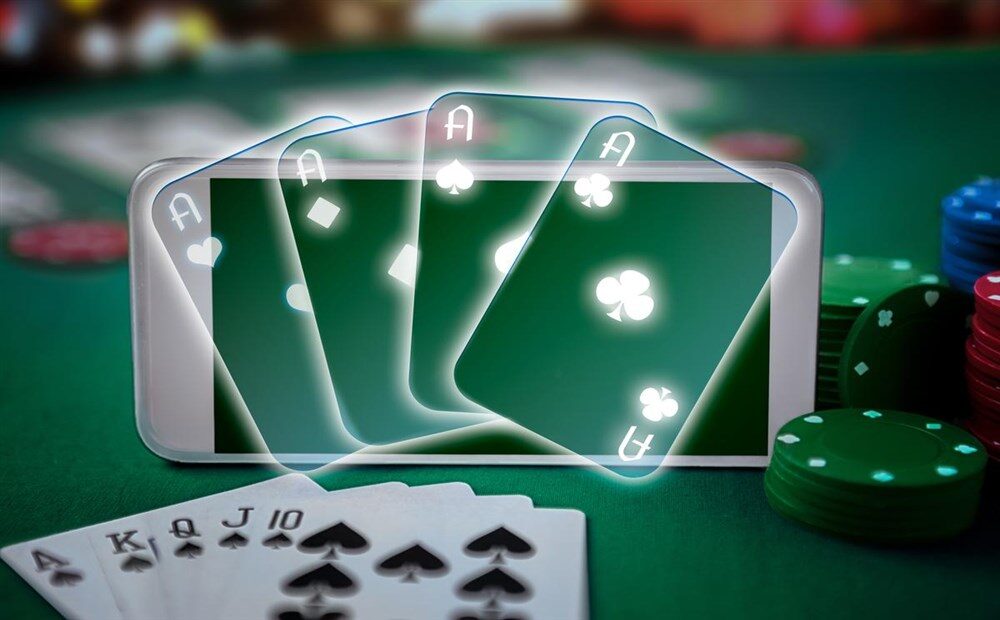 Managing Your Bankroll in Online Poker: How to Play Responsibly
Online poker is an exciting and accessible way to enjoy the game from the comfort of your own home. However, it's crucial to approach online poker with responsibility and sound bankroll management to ensure a positive and sustainable experience. In this guide, we'll explore essential tips and strategies for managing your bankroll effectively and playing online poker responsibly.
Set a Budget:
The foundation of responsible online poker play is establishing a budget. Determine the amount of money you're willing to allocate to your poker endeavors, and consider it an entertainment expense rather than an investment. This budget should be an amount you can afford to lose without negatively impacting your financial well-being.
Bankroll Management:
Effective bankroll management is the key to long-term success in online poker. Here are some essential principles to follow:
Stakes Selection: Choose the stakes that align with your bankroll. A general rule of thumb is to have at least 20 buy-ins for the stake level you're playing. For example, if you're playing $0.50/$1.00 no-limit hold'em, your bankroll should ideally be at least $2,000.
Avoid All-In Moves: Refrain from going all-in on a single hand, even if you have a strong hand. This can lead to rapid and unnecessary losses. Instead, make calculated bets that allow you to stay in the game longer.
Loss Limit: Establish a loss limit, which is the maximum amount you're willing to lose in a single session or over a specific period. Once you reach this limit, it's time to step away from the tables.
Winning Goals: Similarly, set winning goals for your sessions. If you reach your target, consider ending your session and locking in your profits.
Take Breaks:
Extended online poker sessions can lead to fatigue, which can negatively impact your decision-making. Take regular breaks to recharge and maintain mental clarity. Avoid chasing losses or playing when tired.
Self-Exclusion and Time Limits:
Many online poker platforms offer self-exclusion options or time limits that allow you to control your playing hours. If you find it challenging to manage your playtime, consider using these features to stay within your intended boundaries.
Seek Support if Needed:
If you ever feel that you're losing control or developing signs of problem gambling, seek professional help immediately. There are resources and organizations available to assist individuals facing gambling-related challenges.