Live online casinos, such as Casino Euro, have redefined the way we experience casino gaming. They offer a blend of realism and interactivity that's akin to the physical casino environment. Just like in a brick-and-mortar casino, there are rules of engagement and etiquette that players should adhere to in the realm of live online casinos. In this article, we will delve into these rules, helping you make the most of your live casino experience while avoiding any pitfalls that could lead to being banned from online live casino sites.
Respect Everybody
Treat the live casino as you would a physical one. Show respect to dealers and fellow players.
Avoid harassing the dealer in the chat room or antagonizing other players.
Refrain from discussing sensitive topics such as race, politics, or religion.
The fundamental rule is simple: be courteous and respectful. Dealers are there to facilitate the game, not to serve as a target for frustration.
1. King Casino– Best Live Dealer UK Casino for Blackjack
2. Casumo Casino – Best Variety of Live Dealer Games
3. Jackpot247 Casino – Live Dealer Roulette Games (29 Tables)
4. Betsson Casino – Best Live Dealer Casino For Poker
Keep Things Personal
Avoid sharing personal stories or divulging sensitive information in the chat room.
Never engage in doxxing, the act of revealing someone's real identity online, as it can be illegal in some jurisdictions.
Remember that players join live casinos to enjoy the games, not to hear personal anecdotes. Privacy and data protection laws are in place to safeguard your personal information.
Sit at the Right Table
Choose a game that matches your budget. Look for a table with bet limits that align with your wagering preferences.
Some live dealer tables may have higher minimum bets due to the real-time nature of the games and the need to compensate employees.
Before joining a live game, carefully read the game description and rules to ensure it suits your budget. If the details are not clear, enter the room and read the rules. If it's not a match, leave promptly.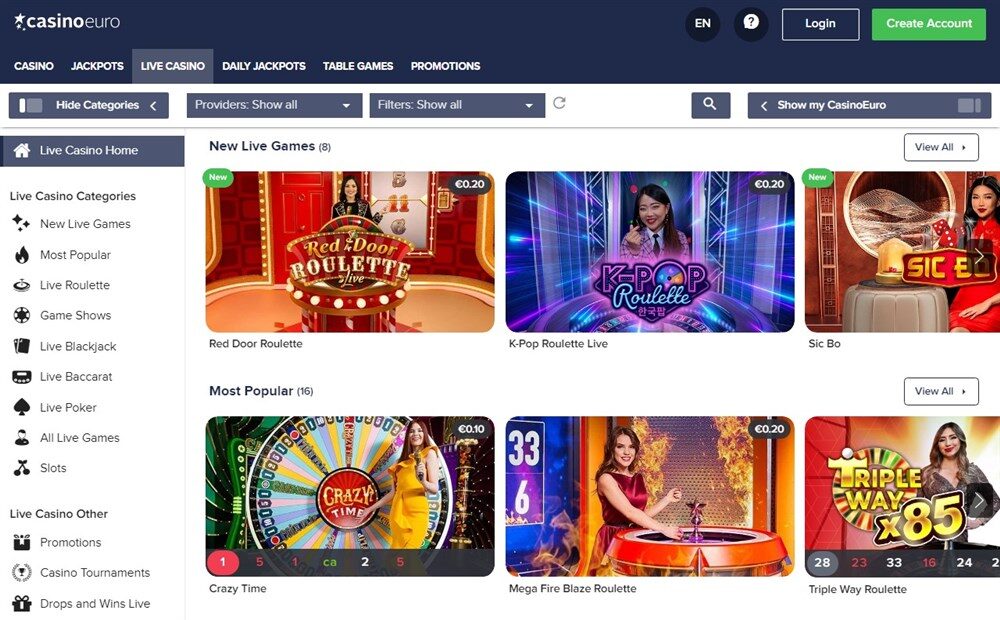 Know the Rules of the Game
Avoid participating in live dealer games if you don't understand how they work. Asking questions during the game can be disruptive and frustrating for others.
Seek out resources outside the live casino, such as casino blogs or instructional videos on platforms like YouTube, to learn the rules of the games.
Other players are there to have a good time and enjoy the gameplay, not to provide instructions on how to play.
Winning is a part of casino games, but bragging about your wins can be disrespectful. Maintain humility in your victory.
Refrain from making statements that belittle other players, as it can create an unpleasant atmosphere.
Stay Focused on the Game
Remember that live casino games are real-time experiences. Be attentive to your surroundings and the game progress.
Place your bets promptly, especially if there's a specific time limit for wagers. Delaying the game can be frustrating for fellow players.
Adhering to these rules is not only about etiquette but also about creating a pleasant and enjoyable gaming atmosphere. Live casinos offer a unique blend of entertainment and interactivity, and following these guidelines ensures that everyone can make the most of their online casino experience while maintaining respect for others.
What Are Live Casinos?
Live casinos represent the marriage of online convenience and the authentic atmosphere of a physical casino. These innovative platforms enable players to enjoy real-time casino games from their computers or mobile devices. Live casinos offer a variety of classic games, including blackjack, roulette, baccarat, and more, all hosted by professional dealers. The key to this experience is high-quality video streaming technology, which allows players to watch the action unfold, interact with dealers, and place bets in real time. It's the perfect fusion of the virtual and the real, providing an exciting and immersive gaming experience right at your fingertips.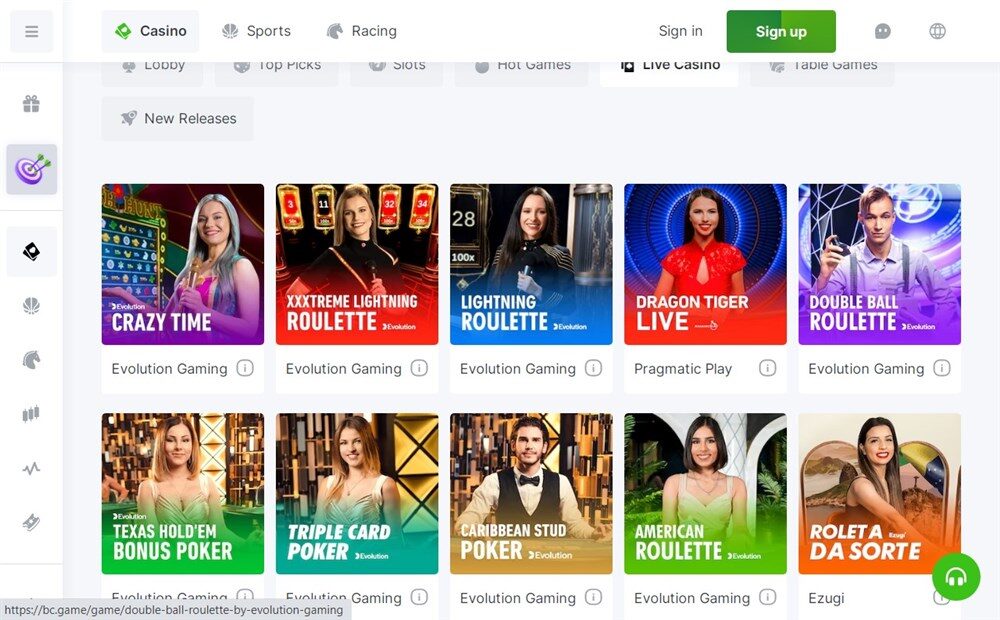 How Do Live Casinos Work?
Ever wondered about the inner workings of online casino live dealer games and what happens behind the scenes? Compact studios, designed to replicate the ambiance of physical casinos, house authentic gambling tables and real-time dealers.
Sophisticated cameras capture multiple angles and movements, with the action broadcasted live to players' devices or computers.
Delving deeper into the technological marvels behind the virtual curtain, facilitating the seamless participation of dozens or even hundreds of players in the same game is a complex task. Leading online casinos are adept at bandwidth management and synchronization, enabling smooth access to captivating card games, thrilling roulette spins, and exciting dice rolls.
While not diving into intricate technicalities, it's worth mentioning that all live dealer online casino games rely on the Game Control Unit (GCU). This unit connects all the games to remote servers and manages communication between dealers and players.
Players can engage in conversation by hitting the chat wheel button, creating memorable moments and enjoying the company of fellow gamblers.
Live Video Streaming
Central to the live casino experience is high-definition video streaming in real time. Players worldwide can watch live dealers shuffle cards, spin roulette wheels, and manage bets, all in real-time. This immediate interaction mirrors the physical casino experience but is delivered through a digital platform.
Interactive Chat Features
To foster engagement, many live casinos incorporate chat features, allowing players to communicate with dealers and fellow players. Messages are expected to be read, comprehended, and responded to promptly, emphasizing the real-time nature of interactions.
Real-Time Betting Systems
Wagering in live casino games is swift. Players must make betting decisions within defined timeframes. The casino's backend systems process these wagers in real-time, ensuring that bets are promptly accepted, processed, and settled.