Gambling in the UAE
The United Arab Emirates (UAE) is inching closer to a historic decision that could reshape its future as the first Gulf state to legalize casinos. This move, if realized, has the potential to unlock an annual revenue stream of nearly $7 billion. A significant step toward this transformation is the establishment of a federal regulatory body, helmed by gaming industry veteran Jim Murren, the former CEO of MGM Resorts International. With over 30 years of experience, Murren is renowned for his pivotal role in MGM's transformation into the largest casino owner on the Las Vegas Strip. Assisting him in this endeavor is Kevin Mullally, another seasoned professional with nearly three decades of industry experience, who will serve as CEO.
From Burj Al Arab to Casinos: UAE's Journey to Gambling Legitimacy
Speculation about the possibility of casinos in the UAE has persisted for years, fueled in part by the opening of Dubai's iconic Burj Al Arab hotel approximately 25 years ago, with rumors suggesting its top floor was intended for a casino. Notably, this development follows Wynn Resorts' recent announcement of a $3.9 billion gaming resort in Ras Al Khaimah, an emirate situated approximately 45 minutes from Dubai, with expectations of securing a license in the near future.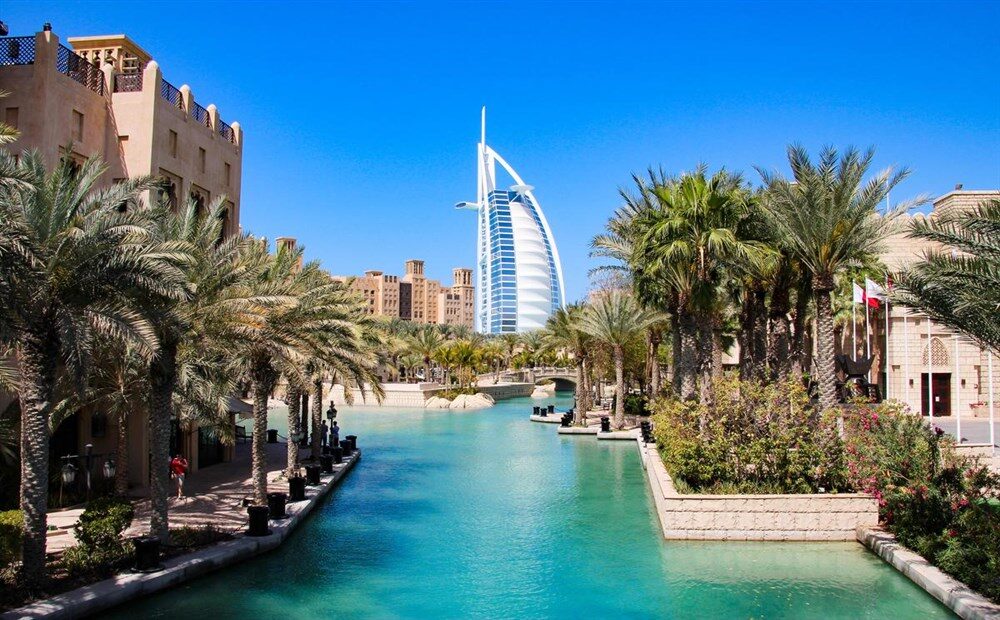 While senior government officials had indicated earlier this year that there were no immediate plans to introduce gambling, industry insiders, including casino operators, consultants, and legal experts, suggest that early discussions have taken place, and a policy shift is being contemplated.
The financial stakes are indeed substantial, with projections indicating that the UAE could potentially amass up to $6.6 billion in annual gaming revenue, possibly surpassing Singapore, known for the iconic Marina Bay Sands resort. However, it's crucial to recognize that legalizing gambling would constitute a profound departure for the UAE, a nation where Islamic, or Shariah law, serves as the primary basis for legislation. Gambling is strictly prohibited and illegal in the country, carrying penalties that can include fines, imprisonment, or both.
Dubai, the preeminent tourism and business hub in the Gulf region, has experienced an influx of hedge fund managers, sports celebrities, cryptocurrency enthusiasts, and influencers in the post-Covid era. Moreover, the city has emerged as a preferred destination for Russians, particularly in light of Moscow's actions in Ukraine. The potential decision to legalize casinos could have profound implications for the UAE's economy, its role as a global tourism and entertainment hub, and the broader landscape of the Gulf region.
Online Gambling İn the UAE
In the United Arab Emirates (UAE), particularly in Dubai, online gambling remains strictly prohibited by law. However, the ever-evolving nature of the internet has made it increasingly challenging for authorities to enforce these regulations effectively. Despite stringent censorship measures imposed by UAE internet providers, many residents in Dubai are turning to alternative methods such as proxy servers to access and enjoy a wide range of online casino games. This article explores the underground world of online gambling in the UAE, shedding light on how residents are circumventing restrictions to experience the thrill of casino games from the comfort of their homes.
The Proxy Solution
Dubai's strict stance on online gambling hasn't deterred its residents from seeking entertainment through online casinos. To get around the Internet Service Provider (ISP) restrictions, individuals in Dubai commonly employ proxy servers. These proxies act as intermediaries, masking users' IP addresses and making it appear as though they are accessing websites from a different location, thereby bypassing UAE censorship efforts.
Online Casino Sites in United Arab Emirates