In the interconnected digital age, where the virtual and the real seamlessly merge, the world of online gambling stands as a testament to human ingenuity and the pursuit of fortune. The year 2023 finds us at a crossroads in this dynamic industry, where the thrill of chance and the promise of winnings span the globe from East to West.
The evolution of online gambling has been nothing short of extraordinary. From its humble beginnings in the early days of the internet to its current status as a global juggernaut, online gambling has continually adapted, innovated, and expanded its horizons. This journey takes us on a fascinating exploration of how the landscape of online gambling has transformed into an international phenomenon, weaving together the cultural tapestries of different continents.
The global landscape of online gambling in 2023 is marked by significant developments and trends across different regions. Let's take a closer look at the evolving online gambling scenes in Asia, the United States, and Europe:
Online Gambling in Asia: From Bans to Boom
Asia is a fascinating market for online gambling, given the cultural affinity for gambling in countries like China and its neighboring nations. However, many Asian countries, including China, Thailand, Laos, Indonesia, and others, have imposed strict bans on online gambling, often citing cultural and religious reasons.
Despite these bans, the iGaming industry is thriving in some Asian countries. Japan, South Korea, and the Philippines have emerged as leaders in the Asian online gambling market. Operators like UFABET are expanding their services and catering to various forms of online gambling.
These developments are aided by the emergence of safer online gambling sites that accept local currencies and payment methods, making online gambling increasingly accessible across Asia. Sports betting, casino games, and poker have witnessed significant growth, and the future looks promising, with projections of record years for Asia-facing online gambling operators in 2024 and 2025.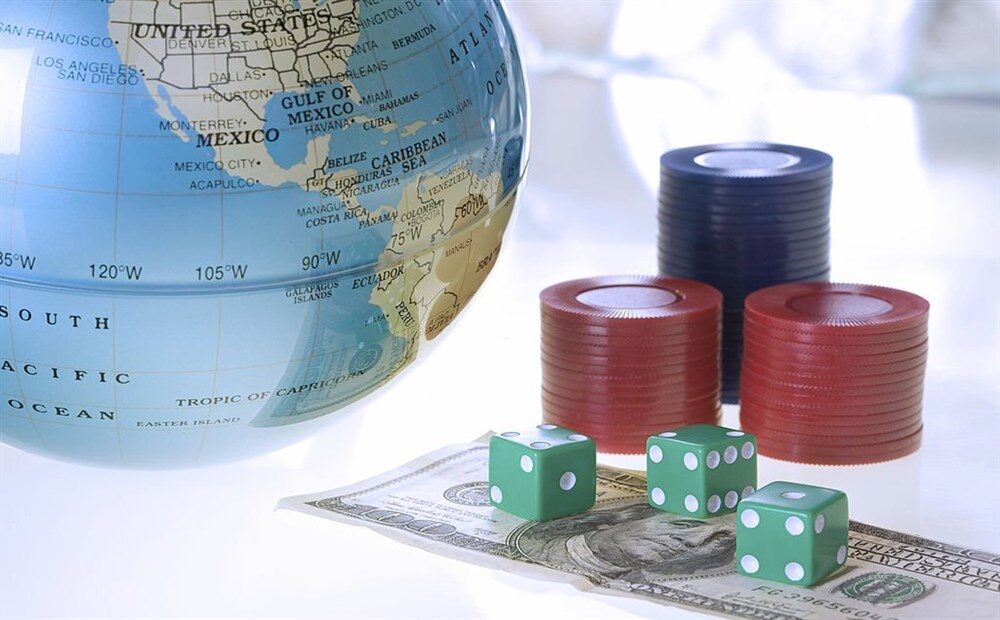 Online Gambling in the United States: Shifting Regulations and Growth
The United States has experienced a dynamic shift in its online gambling landscape. Historically, online gambling was heavily restricted, with only a few states like Nevada and New Jersey allowing online casino gambling. However, the overturning of the Professional and Amateur Sports Protection Act (PASPA) in 2018 changed the game.
This decision gave individual states the authority to regulate various forms of online gambling. As a result, states have been quick to pass legislation, leading to the rapid growth of legal and safe online gambling options for Americans. Sports betting, in particular, has seen a surge in popularity, especially during major sporting events like the Super Bowl and the US Open.
While sports betting is leading the way, online casino and poker markets are also gaining ground, with many states considering legislation to regulate these activities. The ongoing regulation ensures safer and more reliable online gambling options for players.
Online Gambling in Europe: Local Regulation Takes Hold
Europe has traditionally been a diverse market for online gambling, with each country having its own set of regulations. Some countries, like the United Kingdom, have robust regulatory frameworks overseen by entities like the UK Gambling Commission. This has created a safe environment for online gambling.
However, a growing trend in Europe is the introduction of local regulations and licensing, which restricts players to locally regulated sites. This approach can lead to less favorable conditions for players in terms of taxation and other factors. Online poker player pools, in particular, have been affected by market segregation.
Despite these challenges, the European online gambling market continues to grow, with operators innovating to offer new opportunities and promotions. The industry remains healthy, and trends like fantasy sports are emerging.
Online Gambling Thrives Globally
Overall, the global online gambling industry is flourishing, driven by safer and regulated environments in various countries. The United States and Asia are experiencing significant growth, while Europe adapts to the trend of local regulation. With more players across the world having access to secure online gambling options, the industry is poised for continued expansion in the coming years. While challenges like reduced player pools in certain games persist, responsible gambling measures are making online gambling a safer and more enjoyable activity for participants.