Evolution of Online Gambling
The online gambling industry continues to expand, driven by technological advancements that enhance user experiences, security measures, and overall platform functionality. The interplay between technology and the gambling sector has resulted in a range of benefits for players and platform operators alike.
I. Enhanced Security Measures:
Security is paramount in the online gambling industry due to the sensitive nature of financial transactions and personal data. Various sophisticated security measures are employed to ensure the safety of players and their information.
ID Verification:
Reputable gambling platforms implement stringent ID verification processes to confirm the identity of users during registration. The absence of such a process can indicate an insecure platform.
Encryption Software:
State-of-the-art data encryption technology safeguards players' information and financial transactions. The presence of encryption can be verified by the locked padlock icon in the URL bar, indicating a secure connection.
Two-Step Verification:
Two-step verification adds an extra layer of security, requiring users to provide a unique code in addition to their password. This prevents unauthorized access to accounts.
II. Advanced Game Software:
Online casino games are meticulously designed and programmed, using various technologies to ensure fairness and engaging gameplay.
Complex Programming:
Game designers and skilled engineers employ advanced programming techniques to create sophisticated online casino games. Games often utilize C++ programming and unique methods tailored to each game's requirements.
Random Number Generators (RNG):
Games like online slots and card games utilize RNG technology to ensure unbiased and random outcomes, enhancing game fairness.
III. Mobile Optimization:
The proliferation of mobile devices has prompted online gambling platforms to optimize their offerings for smartphones and tablets, ensuring seamless accessibility.
HTML5 Compatibility:
Most mobile-optimized platforms use HTML5 to adapt games for mobile use, ensuring compatibility across various browsers.
Mobile Apps:
In addition to browser-based play, dedicated mobile apps offer convenience and an enhanced user experience for players accessing games on the go.
IV. Evolution of Payment Methods:
The reliance on online payment methods has led to the development of secure, responsive, and efficient financial transaction technologies.
Internet-Based Payment Methods:
Gambling platforms integrate various online payment methods to facilitate secure and swift transactions, catering to diverse player preferences.
Secure Socket Layer (SSL):
The adoption of SSL technology further safeguards financial transactions by encrypting data during transmission.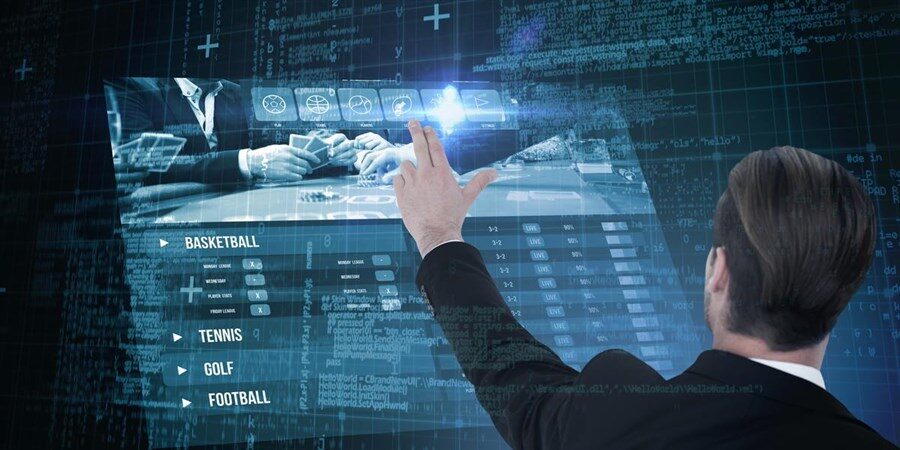 V. Integration of Blockchain Technology:
Blockchain technology and cryptocurrencies have found a niche in the online gambling industry, providing advantages such as instant transactions and enhanced privacy.
Cryptocurrency Integration:
Cryptocurrencies offer benefits like fast transactions and heightened privacy, reducing the need for traditional banking information.
Conclusion:
The online gambling industry's evolution is intricately linked to technological innovations that enhance security, gaming experiences, and payment methods. As technology continues to advance, players can expect even more secure, immersive, and convenient online gambling experiences. The dynamic relationship between technology and the gambling sector ensures a future of ongoing enhancements and exciting possibilities.