How to play poker / Poker is one of the most popular games in which strategy and luck combined together makes you a winner or a loser.
If you are not satisfied with games that only rely on luck and enjoy some thinking and strategy making during gambling, poker was invented for you!
In poker, players compete with one another usually and not with the dealer. It can be played with a single deck or multiple decks. An ace can have different values, changing according to the other cards in the hand.
All 4 suits have the same value and none is superior to others. There are many different poker types with different rules and different number of hidden or community cards.
However, there are also basics a player needs to learn before deciding which type of poker to play. In this article, we will deal with the basic rules and terms.
An Introduction to Poker
Before the game and the betting begins, players put an "ante" or a "token bet" in the pot. The "ante" amount has to be the same for each player.
A poker round begins with players receiving 5 cards facing down (the number of cards can vary according to the poker type though). After this, all players take a look at their hand and try to define a strategy for their hand.
The first player "open"s the game by placing the first bet. If the first player does not trust his hand enough to place any bets, he can "check", which means to pass the turn to the next player.
When any player "open"s the game by making the first bet, the other players need to place the same amount of bet as the first bet and this is called to "see" or to "call".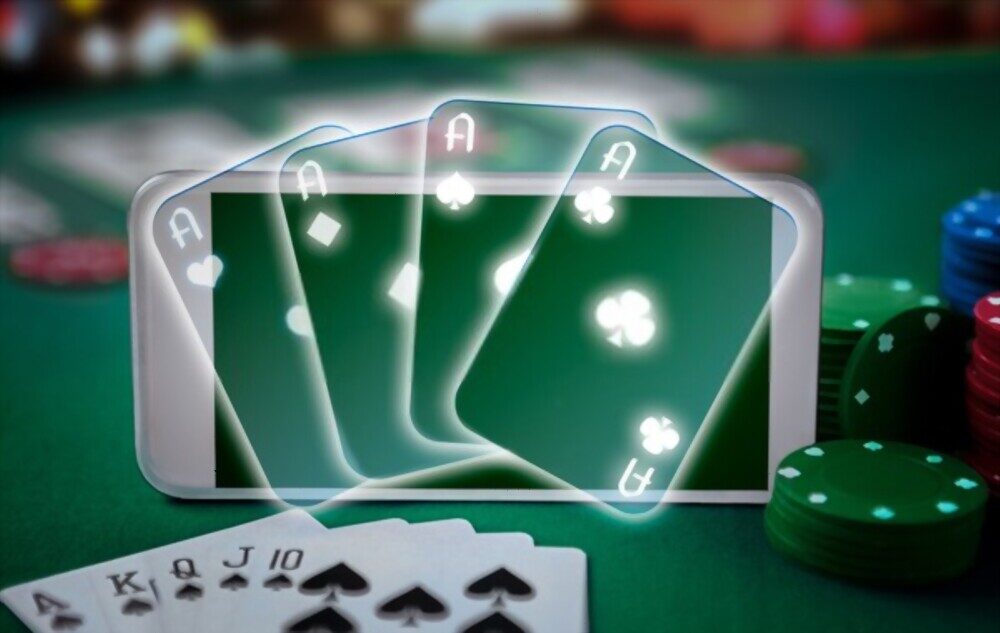 How to play poker
The players can choose to "raise" the bet too, which means a player can place a bet more than the last player that wagered. When a player raises a bet, it might be disadvantagous for other players as they will have to make their next bet equal to the raised bet amount. For example, if your former bet was 2$ and a player raised it to 10$ during the round, you now have to add 8$ to your bet if you want to stay in the game.
To "fold" means to withdraw from the game and any player can "fold" any time they like, but in this case they cannot retrieve the bets they made before, and their bets stay in the "pot".
After the first round, players are offered a "draw" : You can exchange up to 3 cards that does not seem useful to you in your hand by drawing new cards from the deck. If you think your hand is fine, you don't have to draw and exchange any cards.
Of course, the most important thing to know in poker is the hand variations that allow you to win. Let's now take a look at the 10 winning hands in poker (Please keep in mind that when 2 or more players have the same type of winning hand, the hand with the highest ranked cards wins):
Poker Hands Rankings
1. Royal Flush: The highest hand in poker, A-K-Q-J-10, needs to be the same suit
2. Straight Flush: 5 cards in a row (e.g. 10-9-8-7-6), needs to be the same suit
3. Four of a Kind: 4+1, 4 cards with the same value (same or different suit) and 1 side card / kicker (e.g. 7-7-7-7-4)
4. Full House: 3+2, 3 cards with the same value and 2 other cards of the same value (e.g. J-J-J-3-3)
5. Flush: 5 cards of the same suit, no sequence necessary
6. Straight: 5 cards of different suits, has to follow a sequence
7. Three of a Kind: Another 3+2, 3 cards of same value and 2 other cards (e.g. 5-5-5-9-2)
8. Two Pair: 2+2+1, 2 cards of same value, another 2 cards of same value (but different from the first 2) and 1 other card. The hand features two pairs and a side card.
9. Pair: 2+1+1+1, 2 cards of same value, 3 side cards, no sequence is necessary. Can be of same or different suits. The hand features 1 pair. (e.g. 8-8-3-6-9)
10. High Card: A hand consisting of any five cards that do not fit into the groups listed above.
Sometimes jokers and wild cards might be added to the play, and you can use these cards in replace of any other card. Thanks to these cards, a new hand can be added to the game: Five of a Kind hand – which is superior to any other hand. If the joker or the wild card is called a "bug", then you cannot use it in the place of any card you wish, but only as an ace, or only to complete a flush or a straight.